Digital Lincoln July - 25th July.
Tuesday, 25 Jul 2023
Come and join us on the 25th of July 6:30 pm, for the monthly Digital Lincoln Meetup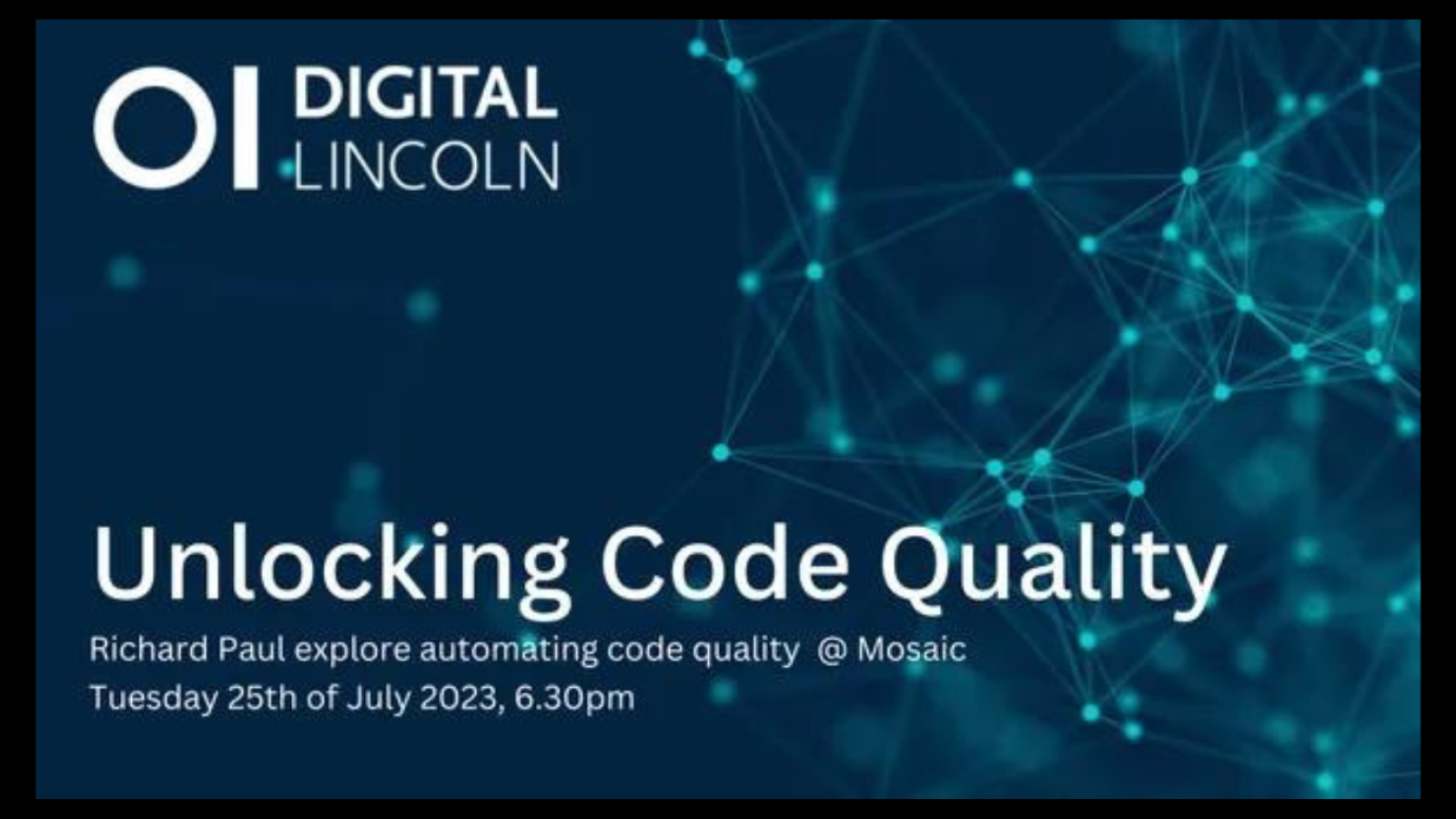 Unlocking Code Quality with Richard Paul.
This month's Digital Lincoln Meetup - 25th July at 6:30 pm.
Come and hear Richard Paul give a practical demonstration of automating code quality.
If you are working in, interested in or studying in the Digital or Tech Sector, you should be here!

Get involved in the chat with a like-minded community. - I should add there is free Pizza and Drinks...
Register to join us here