Digital Lincoln - Lean Coffee. June.
Tuesday, 27 Jun 2023
Join Digital Lincoln for their monthly meet up Thursday 27th June @ 6:30pm Mosaic Lounge.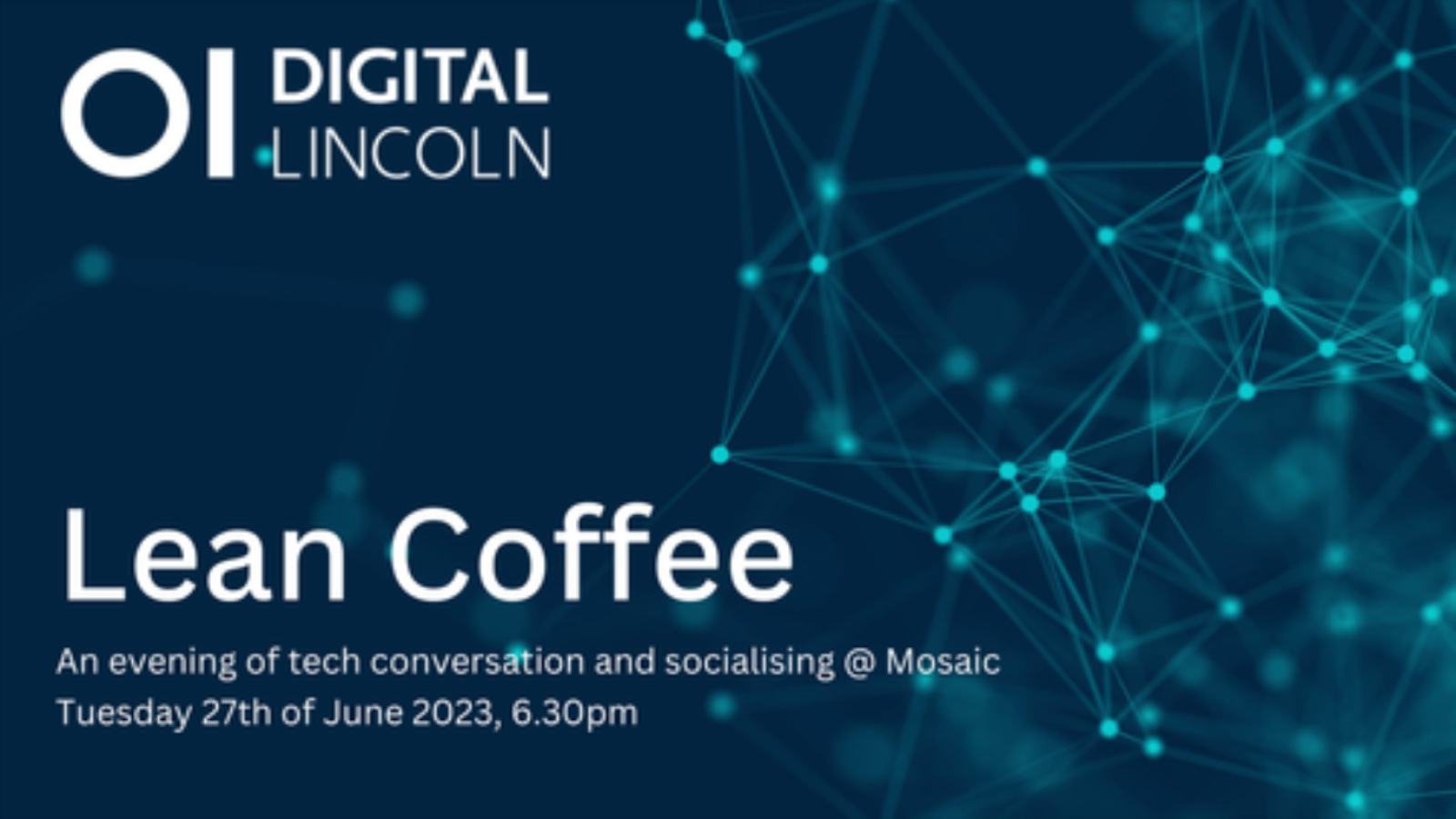 Join Digital Lincoln in Mosaic Lounge on the 27th of June at 6:30 pm for an evening of casual conversation about technology, working with technology and life in general.
The discussion night will be an opportunity to meet like-minded people, share experiences and hopefully learn a few new things.
To find out more and book visit here.