Introducing Lincoln's tech scene
Wednesday, 11 Nov 2020, 9:04am -
Tuesday 24th November 2020.
7pm - 8:30pm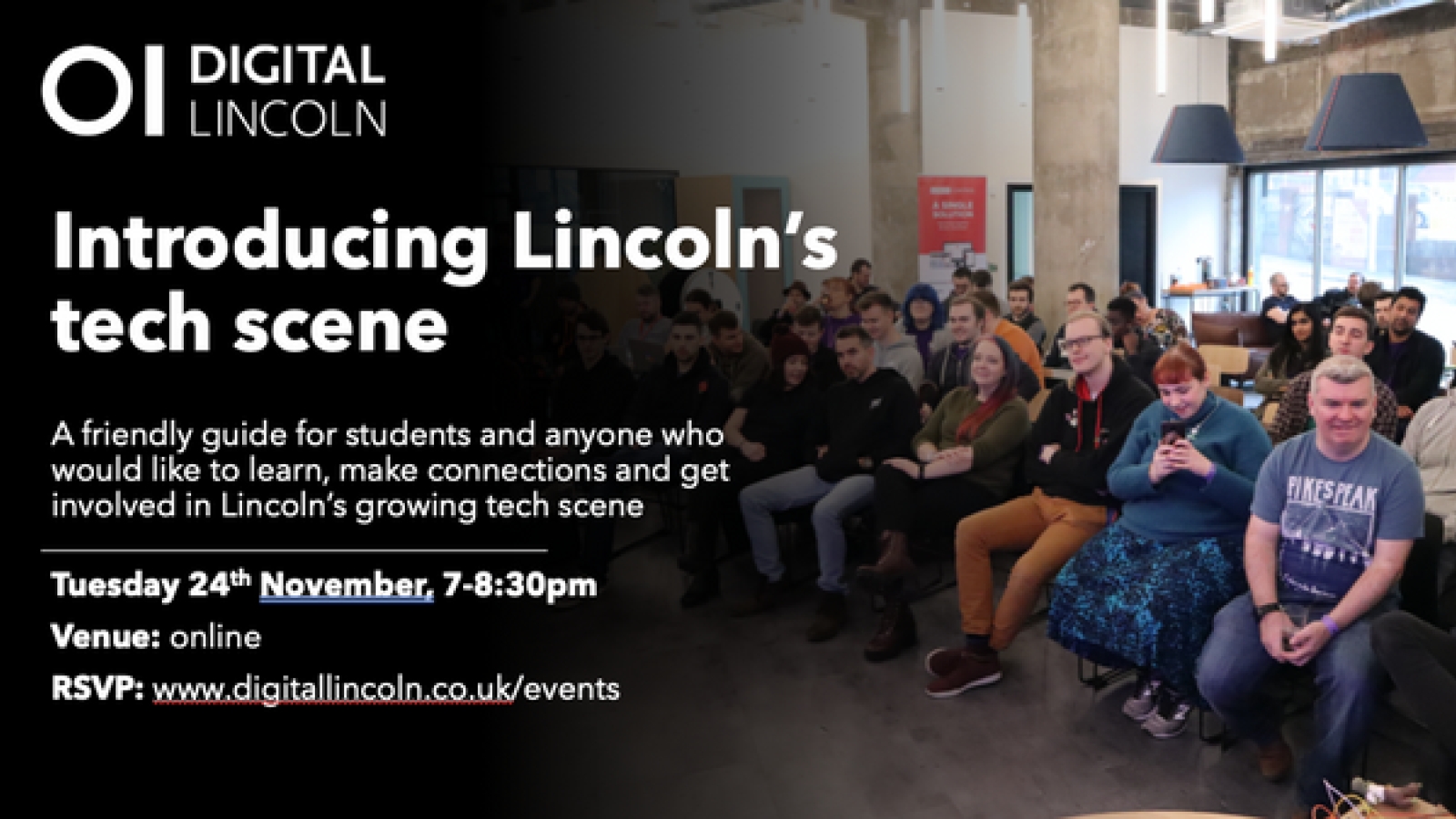 Lincoln welcomes 15,000 students every year, this year was no different. But there was one big difference in that freshers week was cancelled. There was no opportunity to get to know what goes on in Lincoln and meet like-minded people.
So join us at Digital Lincoln online meet up on the 24th of November 7-8:30. This will be a great chance to get to know the local tech scene, and what goes on even throughout this pandemic, from hackathons to gaming nights. find out how you can get involved in online communities.
There will be a chance to chat to new and familiar faces, and ask questions of the digital lincoln members.