Mosaic Talks- Fundamentals of Digital Accessibility
Thursday, 09 Nov 2023
Mosaic Talks - Fundamentals of Digital Accessibility - Mosaic Lounge or Watch Live on Linkedin. Thursday 9th November @ 12 PM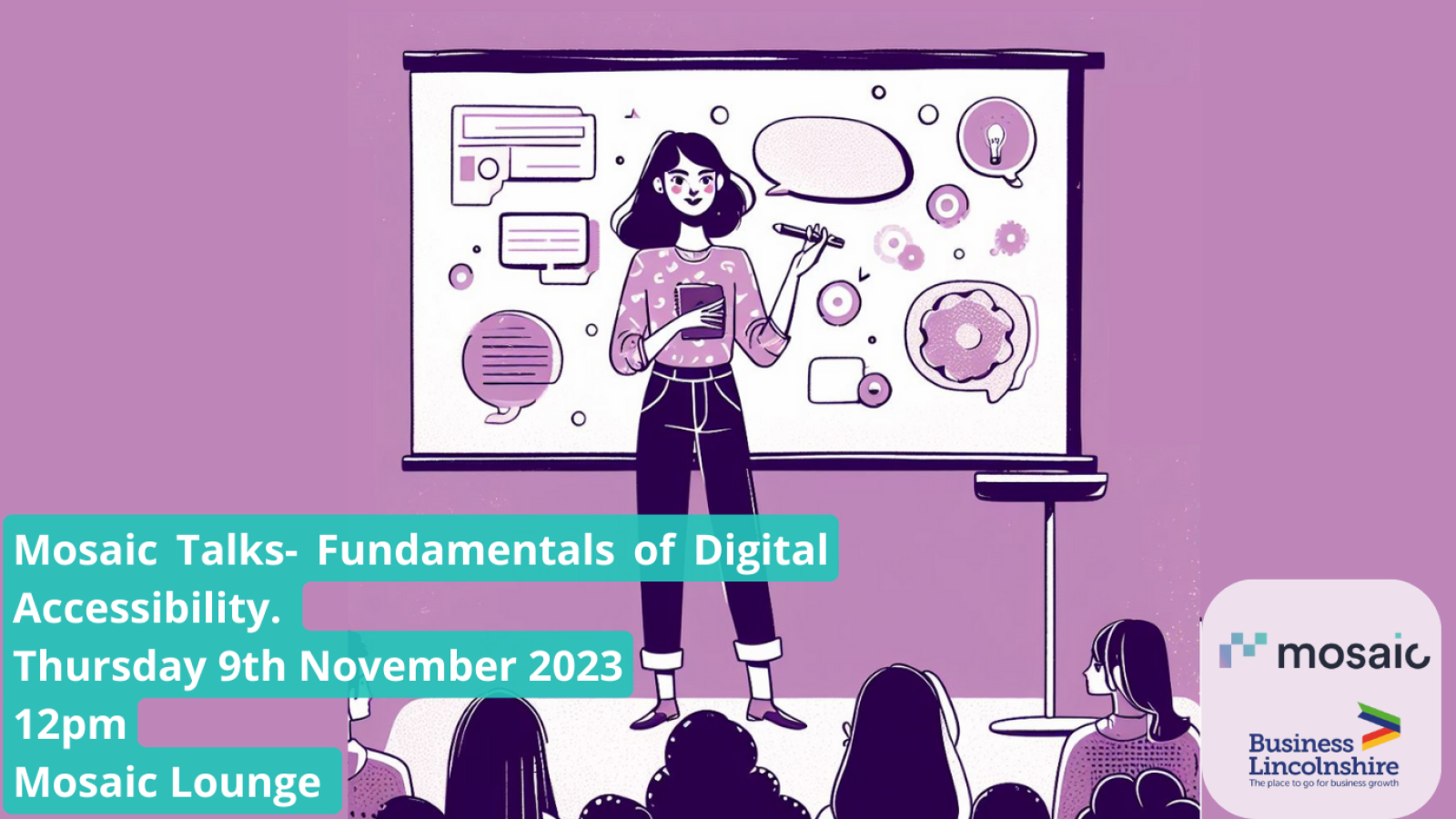 The importance of digital accessibility continues to grow as organisations recognise the need to recruit diverse workforces, deliver more inclusive digital communications and improve user experience for everyone.
Whether you're a developer, designer, content creator or website owner, understanding the fundamentals of digital accessibility has never been more critical.
Join us for the next Mosaic Talks, a lunchtime event aimed at sharing knowledge and exploring topics of interest to the digital and tech community.
Our speakers for this event are:
 Lisa Hughes from Laser Red
 Daniella Thireou from Codal
Together, Lisa and Daniella will cover why accessibility is so important, share insights and provide practical takeaways for digital practitioners to implement back in the business.
There will be a Q&A session along with an opportunity to network and chat with like-minded digital folk.
The Mosaic Lounge will be open from 12.00 pm, with the event running 12:30-1:15 pm. Food and drinks will be provided.
Can't make this event in person?
You can still get involved and watch the live-streamed event via the Mosaic Digital Hub LinkedIn page where you can also interact and ask your questions live.
Please access Mosaic via the main entrance on Silver Street opposite Haart Estate Agents.