TEDx Brayford Pool Salon - The Way We Work
Thursday, 12 May 2022, 1:10pm -
11 am
Saturday 21st May 2022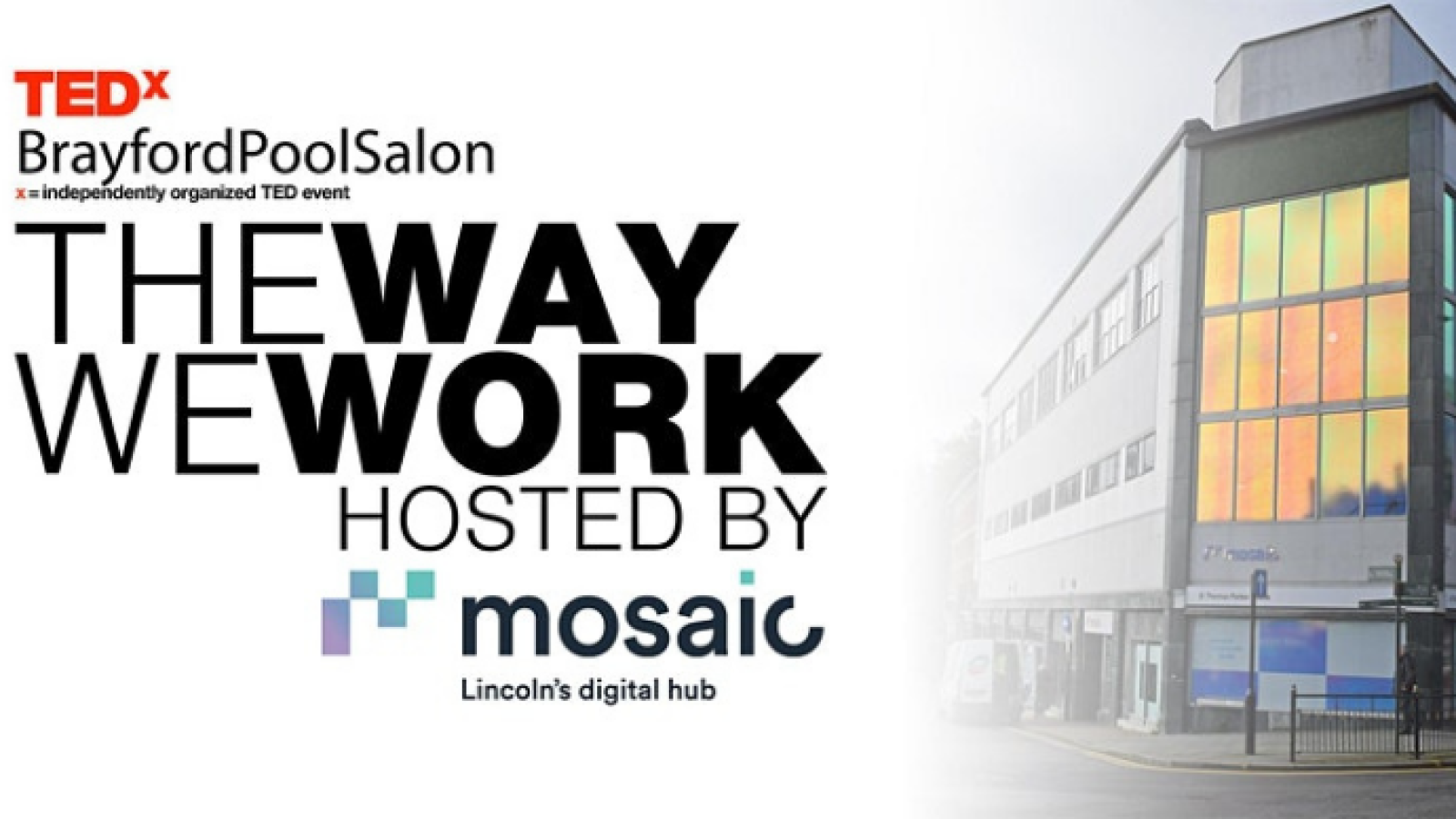 TEDx Brayford Pool Salon, 2022 series kicks off at 11 am on Saturday 21st May at our very own Mosaic Digital Hub.
There will be an opportunity to tour Mosaic and then hear from a panel of leaders in the field of business and work. Joining the panel is Mosaic's Engagement Manager, Ben James and Mosaic Member Simon Akers; Founder of Archmon, Freelance Marketing Strategist and workplace mental health advocate.
You can find out more information here and don't forget to book your ticket.