Benefits of Office Working
13.01.22 NEWS
At Mosaic, we are committed to providing office space for our members who cannot work from home.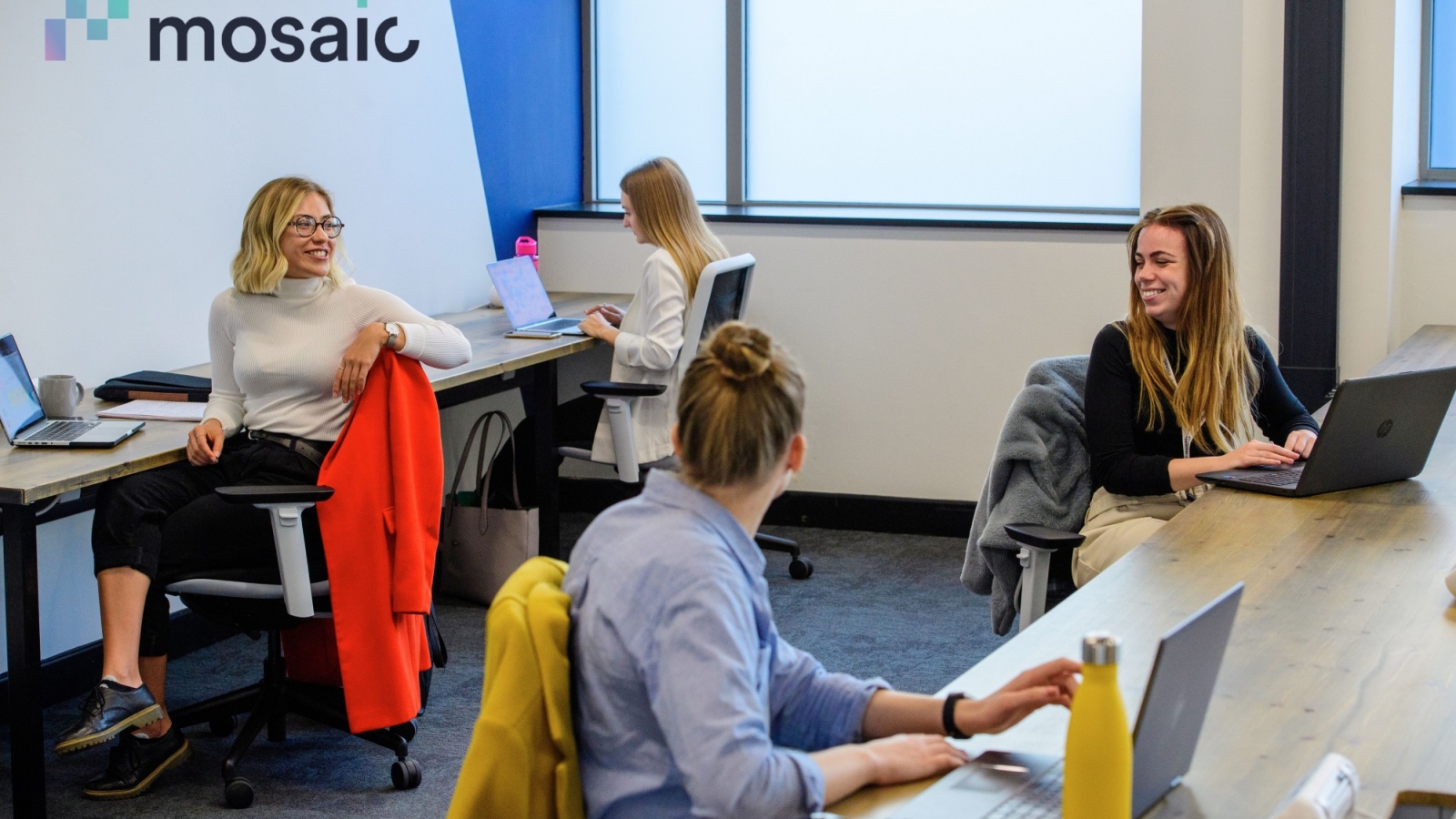 As the Omicron variant spread the government requested, once again, for those who can, to work from home. After three lockdowns we understand the pressure this puts on our working life and the limitations created.
Homeworking is just not possible for so many individuals. Some don't have the space or the internet capabilities, and trying to work with small children around can be incredibly stressful. Our work-life balance is important so every individual must do the best for them. For some, the mental health implications of working from home can greatly affect their wellbeing.
Although there are benefits to working from home, many still want the ability to use their office. In July 2021, according to ONS "Of working adults currently homeworking, 85% wanted to use a "hybrid" approach of both home and office working in future."
So what are the benefits of office working:
Working Environment
Not all home environments are suitable for working. Some don't have the space, equipment or services needed to support their role. Many of us have various distractions at home such as children and pets, also there is only so long that you can sit at your dining table. In the office, you are guaranteed a suitable space to work and an environment conducive to productivity.
Build Relationships
In most sectors networking is incredibly important, it brings opportunities for collaboration and growth. When working online it can be easy for our circles to shrink if you only contact people you directly work with. Being in an office space provides opportunities to interact with people outside this circle and form better connections with those within.
Work/Life Balance
Even if you love your job, it is vital to be able to choose your boundaries between work and personal life. No one wants to feel like they are in work mode 24/7. It's important to have space to relax and recharge - time to spend with friends and family. For some, the physical separation of work and home life plays a key role.
Community
Community has been proven to improve performance and our wellbeing. Support and collaboration are so important and help us to remain engaged and passionate. It brings opportunities to share ideas and learn from one another.
At Mosaic, we are committed to providing this space for our members who cannot work from home.