BJSS complete the set at Mosaic
13.05.22 NEWS
BJSS take the final office at Mosaic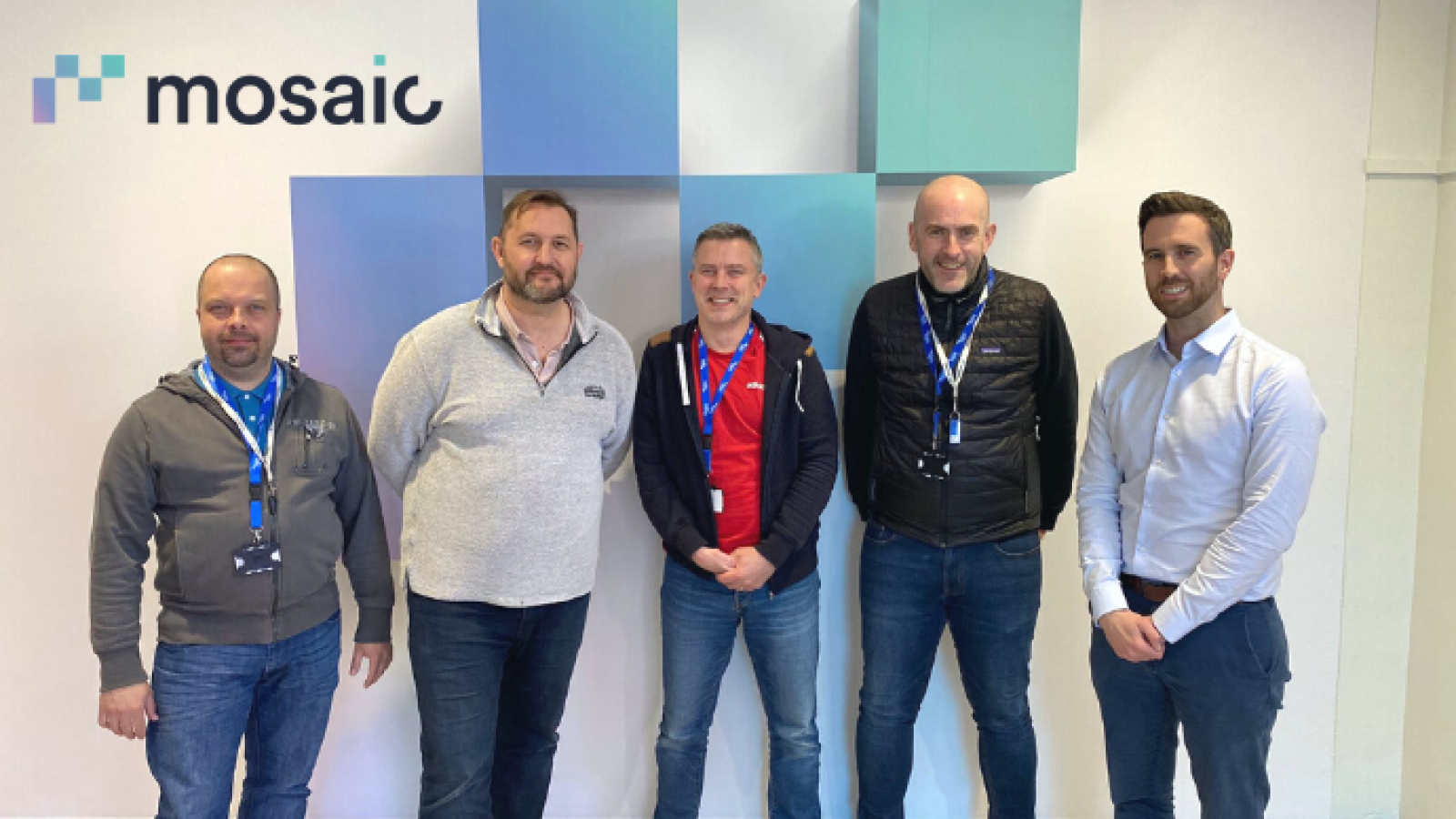 World-class technology firm BJSS, who are the leading technology and engineering consultancy for business, are moving to Lincoln - taking an office in Mosaic, the city's Digital Hub.
This letting means that Mosaic, which launched in 2019, has let all offices, showing the demand for flexible office space in Lincoln following the COVID-19 pandemic.
BJSS are trusted by their clients to collaborate to deliver complex, innovative technology, engineering and industry solutions that millions of people use every day making digital transformation and user engagement a reality.
Passionate about design, BJSS engineer world-class technology solutions embracing strategy, software, cloud, data, AI and Automation.
Andrew Long, Head of Delivery for Shefield and Lincoln, from BJSS, said: "We've been made to feel very welcome by the Lincoln Digital Community since we joined Mosaic in July, and we're now delighted to take an office as part of our continued growth in Lincolnshire. Not only does it provide a great space for our people to service projects within the local area, but it also supports our plan to contribute and host more events as part of the Lincoln Digital Calendar. BJSS have a number of exciting hybrid working roles aligned to our new office in Delivery Management, Business Analysis, Software Engineering, Platform Engineering and Testing. We're also on the lookout for Service Designers, User Researchers, Content Designers and Product Designers. Check out www.bjss.com/joinus for more details"
BJSS joins seven other offices, including Archmon, LSM Global, Tutela Networks, Recap, SEO Traffic Lab, Ecomone and Scholarpack as well as other members who use the desk space at Mosaic.
It comes as Mosaic are partnering with Microsoft to host a series of Microsoft events. The Lincoln Azure User Group will host a number of events at the University and Mosaic throughout the year with each event focusing on a different topic. The first two events featured Simon Jackson and University of Lincoln Alumni Matt Isbell who spoke about gaming and security. For more details and future events check out the website: Lincolnshire Azure User Group (Lincoln, United Kingdom) | Meetup
Engagement Manager Ben James said: "We're delighted that a company such as BJSS has chosen Mosaic to set up an office, they really compliment other members that we have here with a good mix of local, national and international businesses. We now have a waiting list for businesses who want an office but are welcoming new members in our hot desk and dedicated desk area. It's great to see our community grow here with members collaborating as we start to reintroduce events, both social and professional. We're really excited to be partnering with Microsoft on the Azure User Group, these events will help bring the digital community within Lincolnshire and surrounding areas together, specifically around the adoption and use of Microsoft technologies and we're delighted to be hosting them."