Is Hot Desking for you?
04.05.22 NEWS
A brief look at how far hot desking has come.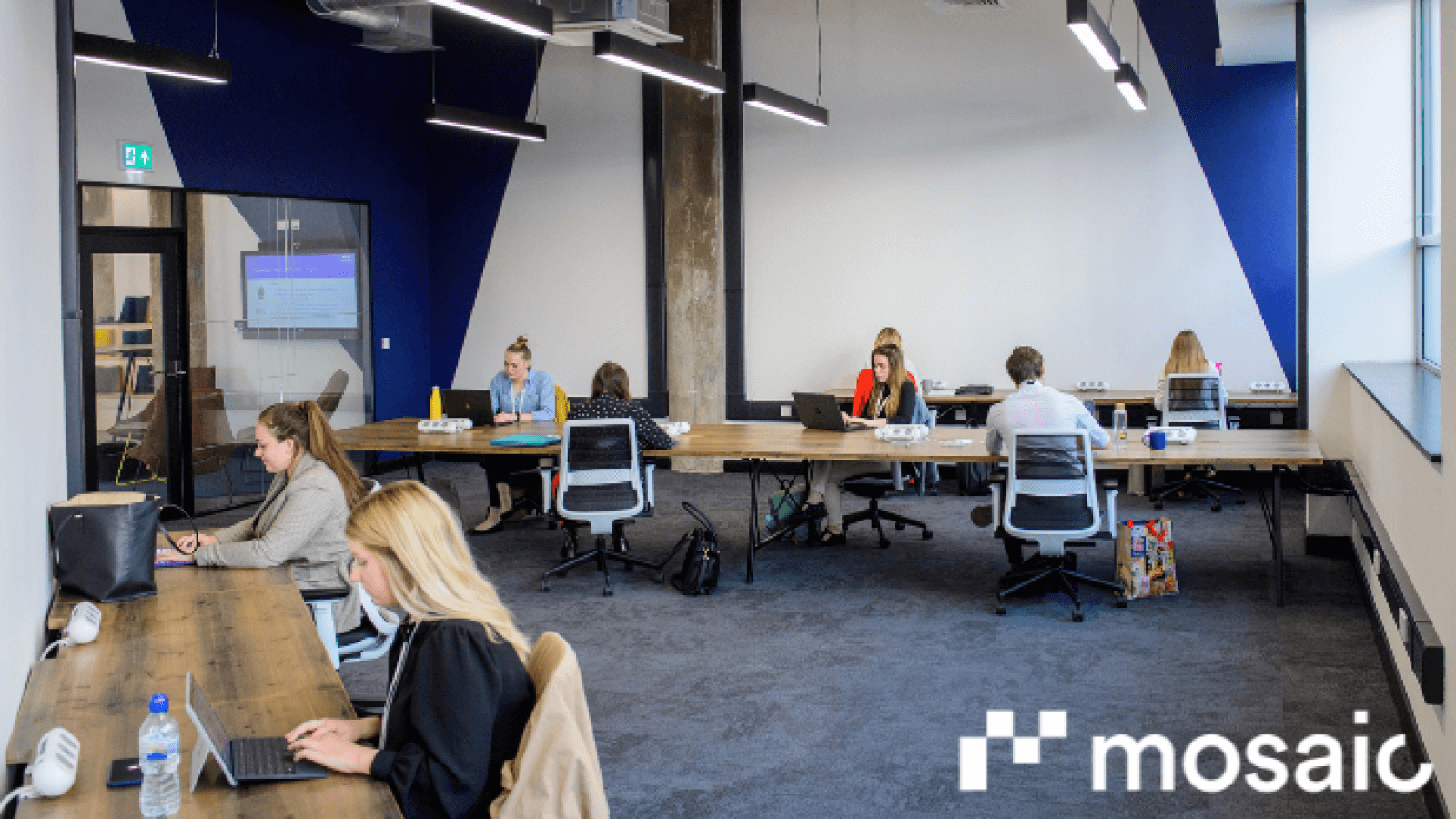 Mosaic is passionate about Co-working and finding everyone the best membership option for them. We offer designated desks and hot desking.
Hot desking is a flexible workspace for multiple users where the desks and/or office space are shared. Users can drop in and out when required and still utilise the community aspect of a traditional office.
The concept of hot desking comes from the Navy, where sailors would share bunks, known as hot racking or hot bunking. However, it emerged in the late 1980s in Silicon Valley with large tech companies like Google and Facebook. Many joined the "fad" in the early 90s but the practice was ahead of its time, technology was bulky and the sharing of devices proved a hindrance.
"With the elimination of the physical hindrance of paper, to be collected, kept and filed, of electrical or telephone wiring, and of the fixed workstation cluttered with unmovable objects, one realizes that very few essentials remain: a chair, a worktop, a cellular phone, and a computer (laptop) for communicating with the rest of the world. This may sound like the usual phony futuristic scenario, which is hard to believe in because it is pictured as too remote from everyday reality."
Hot desking in 1995: an office by Gaetano Pesce - First Published March 1995
In 2022 it is a practical and popular model, as more organisations utilise hybrid working options and take on remote workers. The advances in technology allow flexibility and relocation.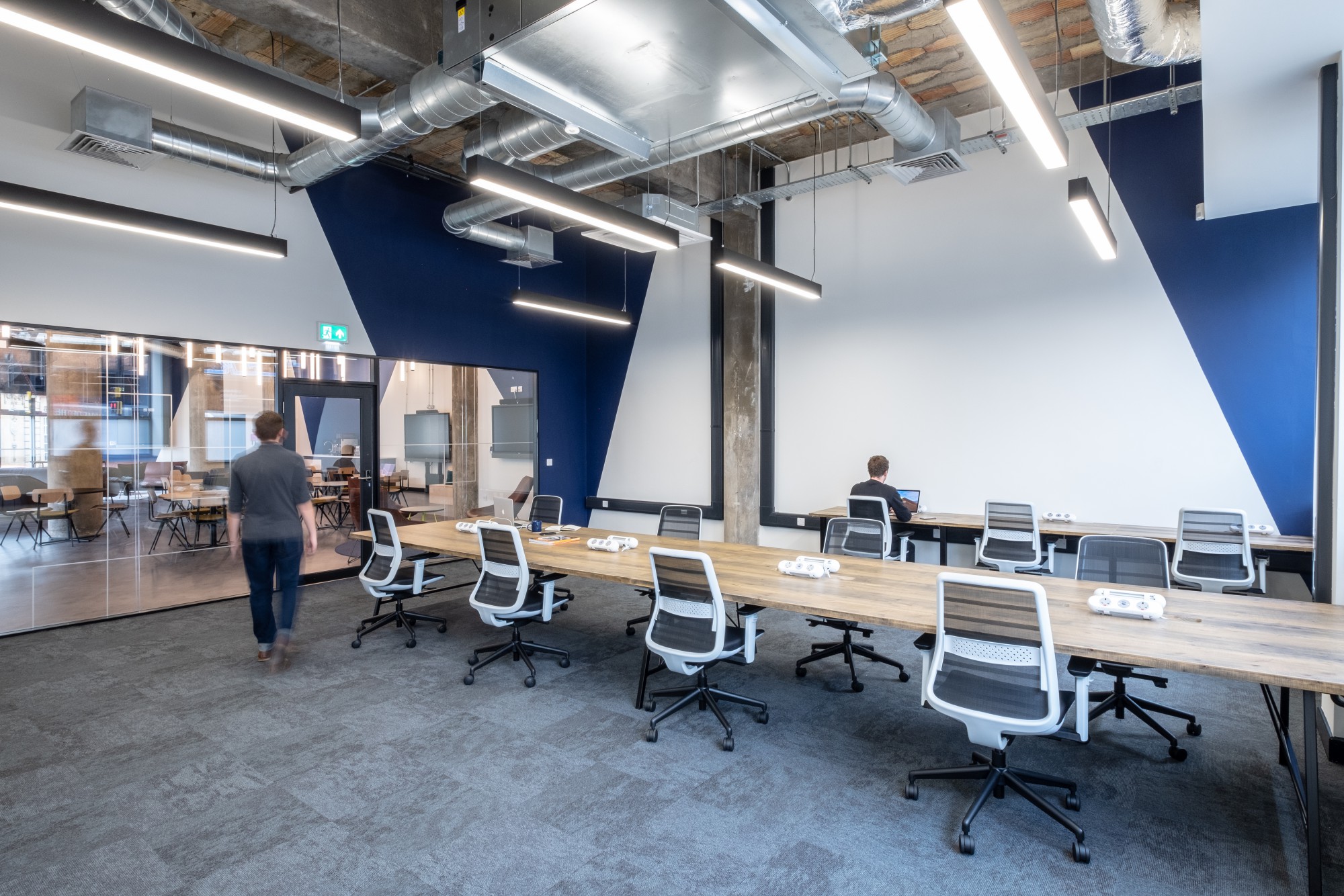 Our Hot Desk membership provides a purposefully designed space that provides opportunities to stay productive and connected whether you work remotely, freelance or own your own business. We work on rolling monthly contracts so you don't have to worry about long term leases. If you work within the digital/technology sector and are interested we'd love to book you in for a taster day.
Hot Desking - £100pcm + VAT
Access between 8:30 am and 5 pm
High-speed Wi-Fi
Entry to Lounge
Phone Booth for making private calls
Discounted hot drinks provided by 200° Coffee
Access to professional and social events
Discounted hire of meeting rooms
Bike storage
Part of a community of like-minded co-workers
Onsite dedicated team
It is simple to use, find a desk, plug in, connect to wi-fi and get to work. Don't forget to grab some fuel - all our coffee is provided by 200 degrees.
If you work within the digital/technology sector and are interested in Hot Desking at Mosaic contact us to arrange a tour and taster day.