14.03.23 NEWS
We caught up with Simon Akers from Archmon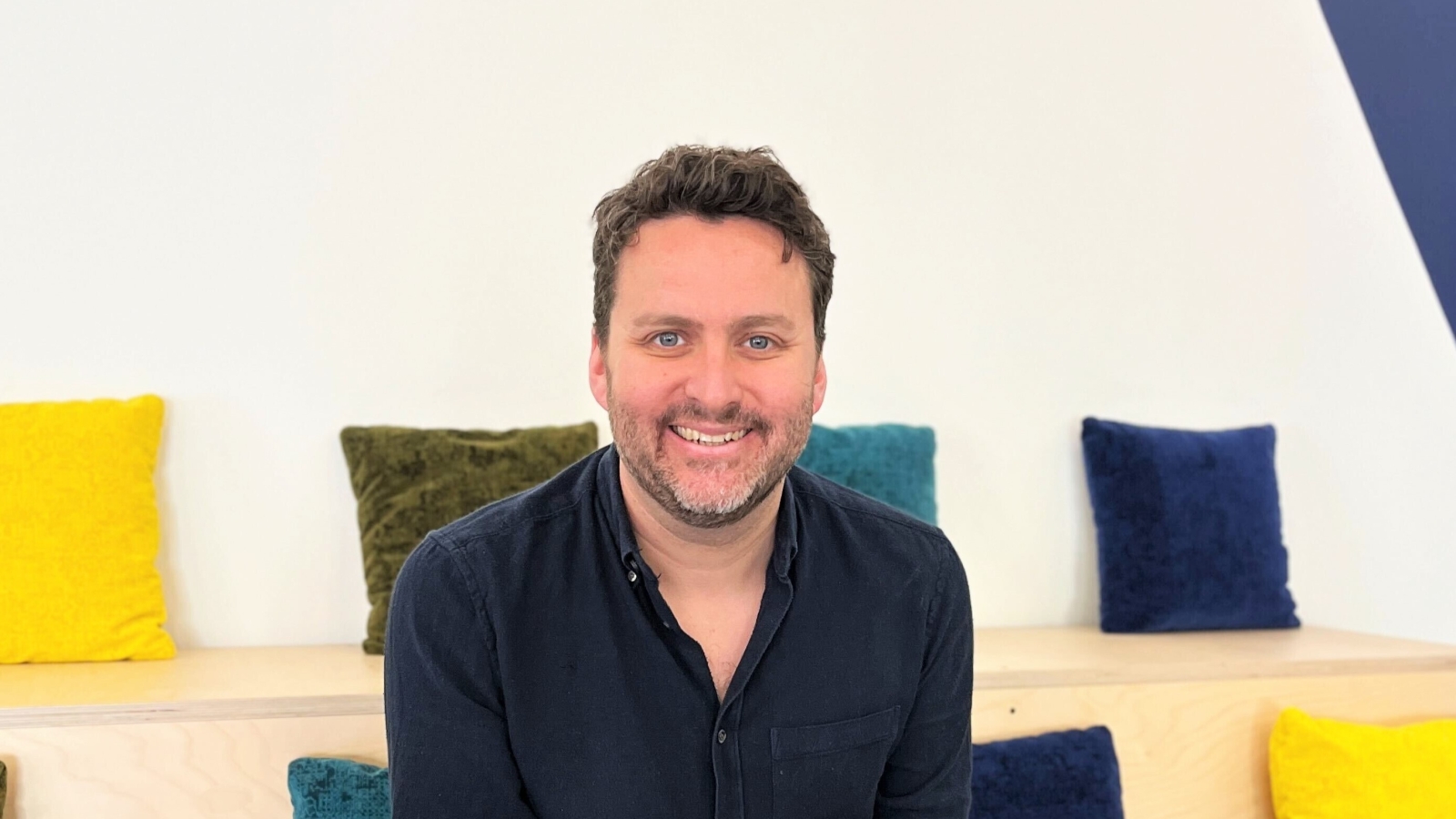 At Mosaic we know there is no one-size-fits all. And different organisations, from corporates to one-person startups require different needs.
If you multiply out the different business types and needs by the Mosaic Options (from a pay-as-you-go hot desk or meeting room through to a dedicated office) there are countless possibilities of collaboration for our existing and future tenants.
Which is why we wanted to have a sit down with Simon Akers, one of our longest-serving tenants. Simon joined shortly after we opened Mosaic's doors in November 2019, and has been a real-life example of mosaic adapting to the needs of the business
Tell me about you and your business
Having worked in media and tech companies and global marketing agencies for many years down in London (not to mention previously unsuccessful ventures) I was keen to bring it all together and defy a lot of the status quo of agency land and set up a marketing consultancy to help brands who want to do something positive with their marketing challenges, as well as agency consulting and media company positioning support. Archmon was born as a no-nonsense option for advertiser growth, typically helping businesses who don't have an established marketing function or an agency, and I go in and lead this, identify the challenges and help build out marketing functions. In late 2019 I decided to move back up to the area to take the edge off running my own shop; London is not the easiest place to start up!
Why did you join Mosaic?
I had only been back in the area a week and was already annoying myself stuck in my new flat in a new town. It was a lot of change to take and craved the office environment of my clients and the familiarity. By chance, I was scrolling LinkedIn and Mosaic popped up as it had opened its doors that week. I dropped Ben a message, the rest as they say is history.
What do you find beneficial about working in Mosaic?
From Day 1 I felt like a bonafide business person again. I took a hot desk downstairs and was able to get up, get the train in from a nearby town and head into work, enjoy a coffee, a walk at lunch and be done by 6, It added some rigour, as well as enjoyed being part of Slack community with likes of Ben and Ade coming down and enjoying a 200 Degree coffee. I always laugh; when I tripped and sprained my ankle there was a part-time physio on slack and a taxi booked to the hospital that I was wheeled out to on an office chair; it is the little things you appreciate!
The main benefit I want to share here is how Mosaic adapted to my evolving needs.
-I decided I needed more access at weekends, a permanent second screen and a place to feel at home permanently, so I moved upstairs from a Hot Desk to a Dedicated Desk
-Throughout Covid-19, things were tricky and was unsure where things were headed a lot of consulting revenue naturally came to a halt; again Mosaic was able to show flexibility
-When I took on an intern for Archmon I was able to add a desk for 6 weeks.
Then when I recruited again, combined with the timing of winning a public sector contract that required privacy and a meeting room booking platform could not take my demands, the dedicated office space was the natural next step. I have since spent the last 16 months in Office 1, as I wanted to create a space for work, colleagues, partners and clients to collaborate, as well as a place for a coffee over Popmaster with other members!
At the time of this chat, things have changed and the business no longer needs the office space for multiple people and the direction of the business has changed, however I know Mosaic will be on hand to cater for this as things change; going to the pay-as-you-go day passes are not out of the question!
What has been the biggest success/challenges
Honestly, I have had the pleasure of working with clients all over the world and have been part of some great launches with rands in the consumer electronic, consumer goods, B2B and finance spaces, but running a business is a whole new challenge, especially with the mental wellbeing side. Weirdly, the biggest challenge of Covid provided the biggest success in my eyes, as it was down to me. I pivoted the Archmon output, made it sharper, with a 'CMO-On-Demand' one pager and created a product market fit for brands who wanted to tap into wider agency and marketing thinking but in cautious shoestring times. Being adaptable has been key. On that, recognising changing business models and needs is key for sustainable trading and to not burn out; with Mosaic not only were they logistically adaptable, but personally very supportive in times of business uncertainty, and that is something I will always appreciate.
Where do you see yourself and your business in the next 5 years?
Thanks to Mosaic, where I have made friends, signed new clients and as many new partners to collaborate with, I see the future of Archmon befitting the evolving nature of hybrid work since the pandemic, as well as many brands trying to make a difference in competing spaces and categories. The phrase 'gun-for-hire is a bit daft but true in our case; taking on marketing projects for brands all over the world is happening so having found my groove I am clear on the future, I just don't know where I will be. That is the exciting thing about running a business for sure, having a plan but at the same time embracing the unknown and remaining ready to adapt. it is a journey for sure!
Simon Akers is the Founder of Archmon, a marketing consultancy looking for brands to grow the right way. For more information and to get in touch, check out https://archmon.com