Welcome to Mosaic
15.10.19 NEWS
Mosaic is open and ready for your business to join our community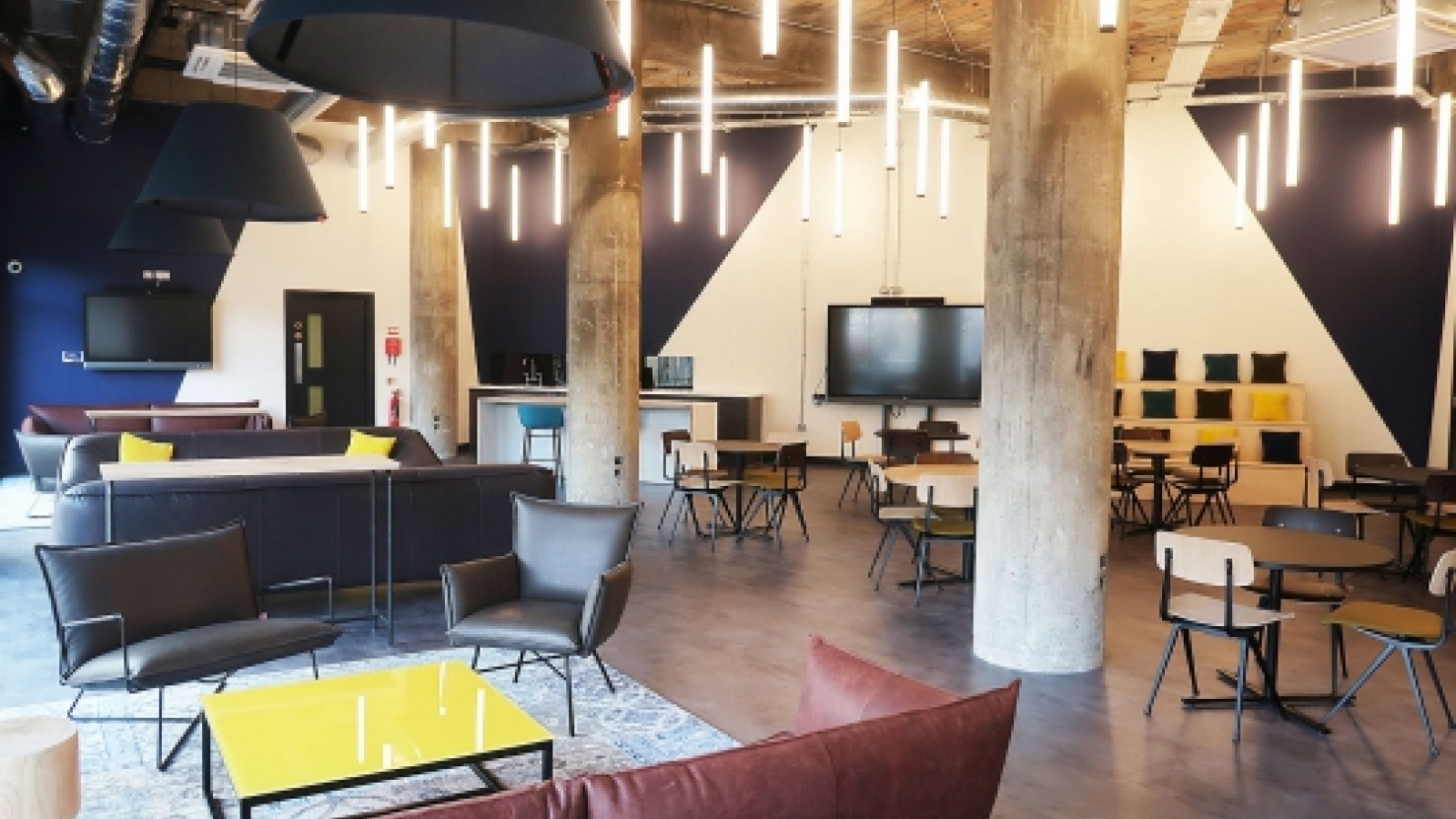 Mosaic, our £1.8 million newly refurbished digital hub, is now open and we thought this would be the best time to tell you all there is know about Mosaic.
Mosaic evolved from the digital community in Lincoln and is a place for digital businesses to make their home. Our flagship tenant, ScholarPack, have made Mosaic their home already bringing their 70 strong workforce to the new digital hub.
We're now showing people around the co-working space and feedback has been brilliant, but don't take our word for it, come and see for yourself - with superfast WiFi and amazing coffee from 200 degrees, what's not to like!
We offer a varied levels of membership to suit everyone, from hot desking to offices as well as four meeting rooms.
Our event space in the lounge area can host digital events, with two events already in the diary - Lincoln Hack and Digital Lincoln. We have lots of ideas and would love to have our tenants involved in what they want to see and do in the event space.
We can't wait to watch businesses, develop, innovate and collaborate together. The building naturally enables growth, and we want to be here first hand witnessing your progression.
What are you waiting for come and look for yourselves!!
Book a tour with the Mosaic team today to chat about your options for you and your team.